Jim Corbett National Park
Famous for having the highest number of tigers among Indian national parks. Covers thousands of kilometers of stunning landscape. Allows overnight stays in certain areas.
Jim Corbett National Park is named after Edward James Corbett, who was a British hunter-turned-conservationist. He spent a large portion of his life in India, and became known for his work to protect the Bengal tiger and other wildlife in the region. He wrote several books about his experiences hunting and tracking tigers in the area that is now the park, which helped to raise awareness about the importance of conservation in the region.
Explore Jim Corbett With Us
Jim Corbett
He also played a key role in the establishment of the park, which was originally established as Hailey National Park in 1936. After Corbett's death in 1955, the park was renamed in his honor to recognize his contributions to the conservation of the area's wildlife and his role in raising awareness about the need to protect it.
Jim Corbett National Park was one of the first nine Tiger Reserves created in India when Project Tiger was launched in 1973. The park's diverse landscape, including marshy swamps, hills, riverine belts and lakes, provides a suitable habitat for a wide range of animals.
Curious about wildlife and nature? Then you can choose from various Jim Corbett safari booking packages. The national park gives you an opportunity to experience the diverse wildlife including the Bengal tiger, leopard, elephant, sloth bear, crocodiles, and over 600 species of birds. Through affordable packages visitors get a chance to explore the natural beauty of the area through various activities like jungle safaris, elephant rides, and nature walks. It's also a popular spot for wildlife photography and bird watching.
A Safari Experience at Jim Corbett National Park
Situated in the foothills of Himalayas, Jim Corbett National Park is located in the Indian state of Uttarakhand. It is situated in the districts of Nainital and Pauri Garhwal and the park is about 260 kilometers from the national capital, New Delhi. The park is easily accessible by road, train or air from major cities in India.
Jim Corbett Tiger Reserve is well known for its diverse wildlife, including wild animals like Royal Bengal Tigers, elephants, leopards, and various species of birds. There are different popular Jim Corbett Packages with jungle safaris and wildlife photography.
Jim Corbett National Park – The Wildlife Safari Experience
The safari experience at Jim Corbett National Park is considered to be one of the best in India. Tourists can explore different Jim Corbett safari packages our two main types of safari options are jeep safari and elephant safari.
Jeep Safari: The jeep safari is the most popular way to explore the park, as it allows visitors to cover more ground and see a wider variety of wildlife. A jeep safari at Jim Corbett National Park is an exciting and unforgettable experience for nature and wildlife enthusiasts. The jeep safaris are conducted in the morning and evening, and are led by experienced naturalists who can help visitors spot and identify the animals they see.
As soon as you enter the park, you will be greeted by lush green forests and the sound of chirping birds. The naturalist will take you through different zones of the park, each with its own unique ecosystem. You might spot a tiger basking in the sun, a herd of elephants grazing on the grass, or a pack of wild dogs hunting for their next meal.
Jim Corbett safari packages is not just about spotting animals, but also about understanding the park's ecosystem and the conservation efforts being undertaken to protect its wildlife. The naturalist will provide insights on the different types of vegetation, the role of each species in the ecosystem, and the challenges faced by conservationists in protecting the park's wildlife.
One of the most exciting parts of the safari is the chance to see the Bengal tiger in its natural habitat. The park is home to a large population of tigers and the chances of spotting one is quite high, especially during the morning and evening safaris. You can select from the best tour packages for Jim Corbett and pre-book the safari packages. Jim Corbett National park is a great way to experience the beauty of the park and learn about its wildlife and ecosystem. It is a must-do activity for nature and wildlife lovers visiting the park.
Jim Corbett National Park is divided into six ecotourism zones to streamline tourism activities and protect the park's wildlife and ecosystem.
Dhikala zone: Considered one of the finest zones in the park, Dhikala is home to a wide variety of wildlife, including the Bengal tiger, leopard, elephant, and sloth bear. It is only open to tourists who stay in a forest rest house inside the zone, and offers a more secluded and authentic wildlife experience. Dhikala have guest houses for stay & outsiders can visit the zone via Canter Safari.
Bijrani: Known for its lush grasslands and high density of tigers, Bijrani is a popular safari zone.
Jhirna zone: Jhirna is open throughout the year and is known for its high density of tigers and other wildlife. Also it is one of the dense forest.
Dhela: Dhela is a recently opened zone and is known for its diverse landscape and rich wildlife.
Durga Devi: Durga Devi is a popular zone for bird watching, and is known for its beautiful forests and grasslands.
Sonanadi: This zone is known for its rich wildlife, including tigers, leopards, and elephants.
Each zone has its own unique ecosystem and our best tour packages for Jim Corbett National Park offers different opportunities for wildlife viewing and nature exploration. Visitors should keep in mind that the park has strict rules regarding noise and pollution levels, and it is strictly prohibited to feed or harm any of the wildlife.
Elephant safari: Elephant safari is another way to explore the park and offers a unique experience. It's a great way to get closer to the animals, and is especially popular for those who want to see tigers. The park also offers nature walks and bird watching, but these need to be pre-booked and are led by experts.
Best Time to Visit Jim Corbett Reserve Forest.
In general, the park is open from November to June, but the best time to visit is between December and March when the weather is cooler and the chances of spotting wildlife are higher. Visitors should note that the park has strict rules regarding noise and pollution levels, and it is strictly prohibited to feed or harm any of the wildlife.
There are various Jim Corbett Resorts for accommodation facilities in Jim Corbett National Park.
Why Book With Us?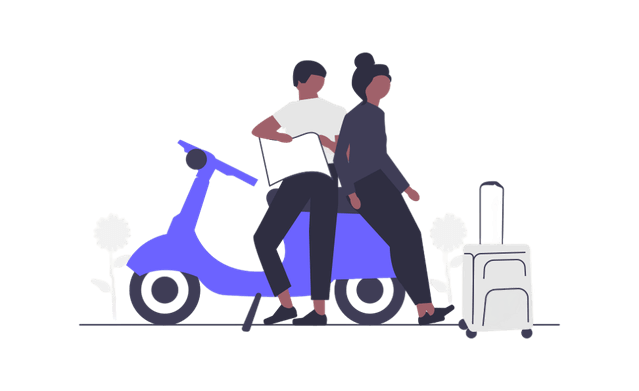 01.
24 x 7 Assistance
We attend your query and assist you 24*7
02.
Best Destination Knowledge
We have a team having more then 25 Yrs of Experience.
03.
Ethical Working Manner
We work very ethically & never overcharge for anything.
04.
We Deliver, What We Commit
We never overcommit, but if we do then we fulfil our commitment.