What makes Jim Corbett my favourite weekend getaway from Delhi?
Nestled and tucked in nature's heaven Uttarakhand, Jim Corbett National Park is a great weekend getaway from Delhi. Filled with adventure, enchanting wildlife, and mysterious stories, let me walk you through my experience.
Check out the below Jim Corbett Packages or you just can call us & ask us to customise a best package for you.
Jim Corbett Packages
As the sun rises over the horizon, casting a warm orange glow over the lush green landscape of Jim Corbett National Park will fill you with a sense of excitement and wonder. There are various Jim Corbett Packages that you can explore when you visit the park. Offering one of the best tour packages for Jim Corbett Park will allow you to discover the incredible wildlife and natural beauty it provides.
You can opt for the Jim Corbett Packages at the Jim Corbett National Park. For Wildlife Lovers, Jeep safari is an exciting and immersive way to explore nature and spot wildlife in its natural habitat. There are a few things one should keep in mind before embarking on this journey:
Dress appropriately
Use binoculars and cameras
Stay with your group and follow the guide
Stay patient and respectful
By following these tips, you'll be able to fully immerse yourself in the natural beauty and wildlife of the jungle. The best time to opt for Jim Corbett Packages is in December; you can avail yourself of exciting offers and enjoy the best weather. You can feel the early morning cool air biting your cheeks as you embark on a safari. The sounds of the jungle – the chirping of birds, the rustling of leaves, and the distant call of a wild animal will surround you.
As you go through the dense forests, there are great chances of spotting a glimpse of wildlife – a majestic Royal Bengal tiger basking in the morning sun and lazily grooming itself. You will feel captivated by its beauty as it gracefully leaps and walks. Through the Jim Corbett Packages, you can encounter various animals along the way – wild elephants, curious spotted deer, and even the elusive leopard.
The evenings are even more beautiful at Jim Corbett National Park; the sun sets behind the mountains and leaves you feeling a sense of awe at the incredible beauty and diversity of the park. Being close to wildlife can be a truly awe-inspiring experience. Being surrounded by nature and observing animals in their natural habitat can be incredibly peaceful and grounding. The peacefulness of the forest and the sound of birds singing and animals calling can be so soothing to the soul. The Jim Corbett Packages offer a once-in-a-lifetime experience where you can explore the park's wonders and unpack more adventures.
The park also has various activities for visitors to enjoy the next day. The Jim Corbett Packages, like Corbett Wildlife Tour, include nature walks and a guided walk through the park to explore the diverse flora and fauna and learn about the local ecosystem. For the walk, you are accompanied by a guide from the Kosi River, a knowledgeable naturalist who leads your group along the designated trail. The experience of walking in silence, taking in the sights and sounds of the jungle around, will fill you with excitement. At the park, you will observe various plants, from towering Sal trees to delicate ferns and wildflowers.
The trail will also give you a firsthand experience of engaging with the wildlife; you can see a group of monkeys playing in the branches and colourful birds like Kingfishers perched in a tree. The guide will be able to point out different birds and their calls, making it easier to spot them. Opting for the Jim Corbett packages would provide a peaceful and calming experience; the Corbett Wildlife Experience will leave you in awe and wonder at the incredible diversity of life.
If you are a photography enthusiast, it will be a brimming oasis where you will find stunning landscapes. You can capture beautiful experiences with your camera through the Jim Corbett Packages. The best time to do that is usually during the early morning and late afternoon when the sun is low in the sky. You can take advantage of the beautiful light and captured shots of the park's stunning landscape, especially the sunbeams filtering through the trees and the sparkling rivers. It will be a photography & nature enthusiast's paradise.
Jim Corbett National Park is surrounded by several small towns and villages where visitors can learn about the local culture, traditions and customs. You can also visit Corbett Waterfalls, a sight that leaves many mesmerized. Various Jim Corbett Packages can incorporate your entire travel journey and include travelling to multiple temples (Garjiya Devi), river sites (Ramganga River), Corbett Museum and Corbett Waterfalls that you can explore during your stay. The best time to visit Jim Corbett National Park is between November and June when the weather is pleasant, and the chances of spotting wildlife are higher. The park remains closed during monsoon season for the safety of animals and visitors.
It's worth mentioning that the nights at Jim Corbett National Park (Paradise for Nature Lovers) are even more magical. You can opt for a leisure stay with the finest amenities; the Corbett Luxury Leisure is one of our prime packages, where we offer you an exceptional experience of nature and leisure. Enjoy a smooth and comfortable journey; the property is designed to provide you with the utmost comfort and luxury, making your stay unforgettable.
You can use this Jim Corbett Package to rejuvenate yourself through our resort's in-house games and recreational activities, such as indoor games, a swimming pool, and a spa. You can also explore our adventure package, which includes rock climbing, rappelling, and river rafting, while our wellness package includes yoga, meditation, and spa treatments.
Experience the best of nature and luxury with our Jim Corbett Packages. It would indeed be a unique and exhilarating way to experience the beauty and wonder of nature.
Note –
Outside visitors can go via cantor only inside the Dhikala Zone.
Nearest Railway Station is Ramnagar.
Adventure Activities are on a personal basis, and guests can go there.
Tourist attractions in Jim Corbett are – Species of Birds, Forest Trails, Garjiya Temple, Corbett Waterfall, Jungle Safari, and Beauty of Nature.
How much does Jim Corbett trip cost?
It depends the kind of Resort you select, but an avg. Starting price is INR 2250 per person which includes your 01 night stay in a good 3 star resort with all meals.
Which are the best Jim Corbett tour packages?
How many days are enough in Jim Corbett?
If you are planning for a short trip then 01 nights is enough else to make it comfortable, one must stay for 02 nights.
Why Book With Us?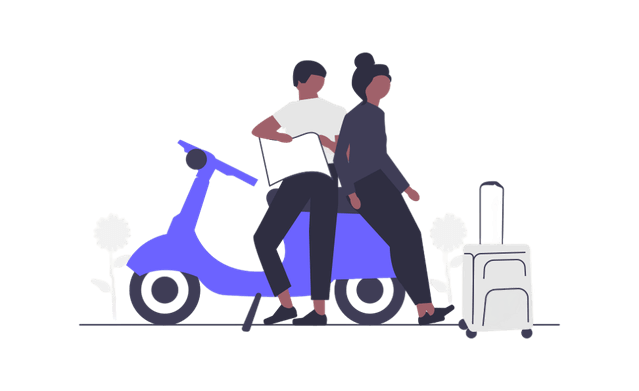 01.
24 x 7 Assistance
We attend your query and assist you 24*7
02.
Best Destination Knowledge
We have a team having more then 25 Yrs of Experience.
03.
Ethical Working Manner
We work very ethically & never overcharge for anything.
04.
We Deliver, What We Commit
We never overcommit, but if we do then we fulfil our commitment.