Corbett Machaan Resort
Teda Village, Jim Corbett ⭐⭐⭐
Starts from
₹4499/- on B&B
*per night on twin sharing basis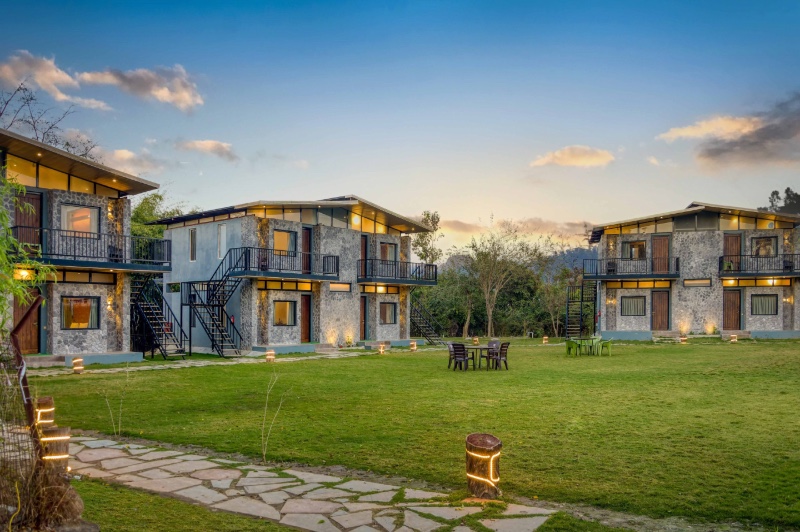 Spend Quality time here @ Corbett Machaan Resort
Corbett Machaan Resort is such a beautiful Resort in Jim Corbett located in Teda Village which is very near to Ramnagar. Corbett Machaan Resort is surrounded by the forest which gives a thrilling experience.
Corbett Machaan Resort have 26 Rooms Inventory in cottage theme. Resort have 02 Swimming Pools, Kids Games, Private Parking, Big Lawns and much more. This resort is quite near to the Bijrani Zone in Jim Corbett.
Machaan Resort doesn't provide TV in rooms as here we want our guests to connect with nature, not with the gadgets. This place is purely a relaxation for people who want to stay in peace.
Special Note – Rates are not valid for any extended/long weekend and festive dates. 
Accommodation
Woodland Cottages
10 Cottages located on Ground Floor. Get Lowest Price Guaranteed. Connect using below options.
Nest Cottages
04 Rooms (02 on Ground & 02 on First Floor). Get Lowest Price Guaranteed. Connect using below options.
Hideaway Cottages
Newly built rooms in villa format on both ground & first floor in luxury category. Connect using below options.
Experience Through Pictures
Facilities & Services
Hotel Reviews (TripAdvisor)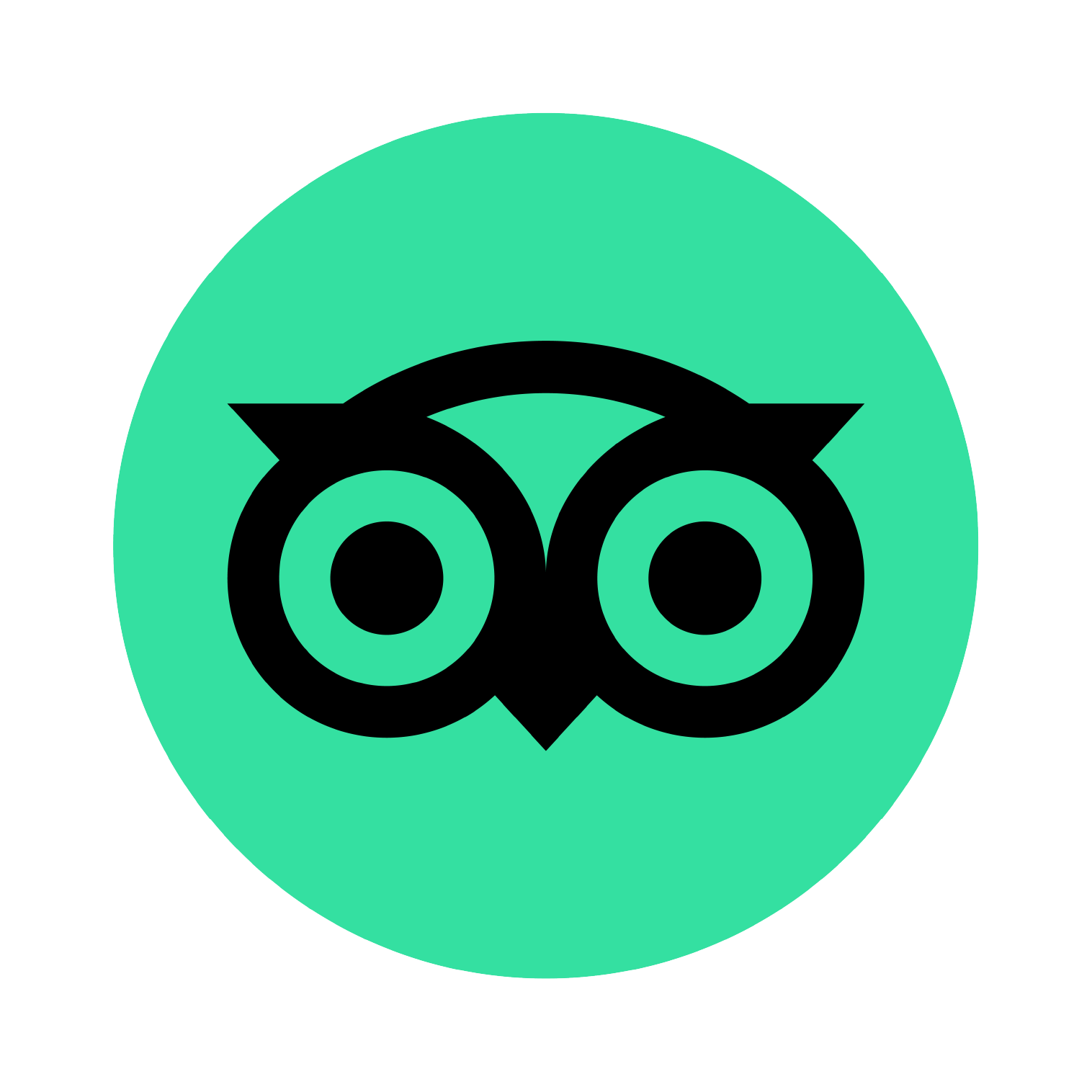 ONLY one thing stopped me increasing my rating of Corbett Machaan to Excellent and that was the ongoing building work to extend the resort.nIt wasnt a problem for me as I had morning and afternoon tiger safaris every day and so was away in the forest and jungle for up to ten hours.nHowever, I was there over a brief late morning and lunchtime period when enjoying the pool, cafe, gardens and restaurant or reading on the observation platform was difficult because of the noise of disk cutters and other equipment.nI appreciate that this disruption will be temporary while new accommodation and a new pool are completed, but it was annoying.nOn the plus side my room was a joy to stay in.nThe bed was huge and very comfortable, the walls painted with trees and decorated with colour photographs of some of the local birdlife was a pleasure to look at and the bathroom was very well appointed with shampoo, bath gel, soaps, a rain shower with a solid teak floor and a good fully working toilet.nThere was plenty of space for my suitcase and shoulder bags and it was easy to use the rooms many power points to recharge my phone and camera batteries or have a shave with my electric razor.nBed linen was spotless and the only sounds I heard at night were village dogs distantly barking at passing leopards and the crash of a money jumping from one tree branch to the next.nEverything was very well presented and my room was cleaned when I asked for it with fresh drinking water bottles, fresh towels, the bed made and everything left neat and tidy.nFirst impressions of the resort were very good when I arrived with lots of wildlife photos and paintings at the main entrance including details of all the birdlife which could be seen in the area.nCorbett Machaan is a nice compact site with the dining area on one side near the swimming pool which had a cafe and toilet on its far side.nGravel pathways run between the two areas which lead back to the bungalows, villas and rooms where people including myself were staying.nOne thing I must correct is how some reviews on various websites have been critical of how Corbett Machaan is too far away from Corbett National Park and all the tigers and wildlife.nThis is not true because I went on a total of eight tiger safaris using two different gates in to the Park. One took barely ten minutes to get to and the other 25 minutes.nIn both cases the trip to the gates gave me a wonderful chance to see rural life up close with people farming, going out to work or to chop wood, driving huge lorry loads of rice hay or setting up their little roadside stalls for the day.nI consider a chance to see a little of the surrounding countryside on my way to start a safari to be an advantage not a disadvantage since it adds to my sightseeing and experiences of India.nAlso Corbett Machaan is very close to wildlife and birdlife since there is a sandy lane within 20m of the resort up which tigers, leopards and wild elephant walk each night!! nThere is even an electric fence to keep the elephants from breaking in to the resort while a glance at the sandy surface of the lane each morning revealed pug marks of tiger and leopard together with piles of elephant dung. That's the closest to big game wildlife my bedroom has ever been!! Wonderful.nA massive plus in this modern age of health conscious people is that Corbett Machaan prides itself on only using organic vegetables which will greatly appeal to so many modern travellers.nThese include carrots, beans, cauliflowers, papaya, broccoli and potatoes.nBreakfast, lunch and evening meal were all served in the communal dining area with sides opening out to garden areas and a two-storey observation platform overlooking the forest.nMeals were predominantly vegetarian but always had a non-vegetarian option, usually chicken.nRestaurant staff were superb and I was able to slightly vary what I ate by asking their advice both about what was on offer and what they might be able to prepare for me particularly for breakfast.nThey happily produced boiled eggs or fried eggs on toast for me and suggested I try a masala omelette which I did. It was very good.nThere was always bottled water available and cups of chi which I really liked.nAnother big plus for staff and food was that at night, when you were relaxing before the evening meal, they would bring you little snacks to enjoy such as roasted peanuts.nCorbett Machaan has no liquor licence, but I was able to order in a few bottles of beer so I had something to drink at night round the campfire while we either listened to a guitarist or watched a film about the life of man-eating ti9ger and leopard hunter Jim Corbett after whom the national park is named.nAll staff, whether working in the restaurant or in the Reception area,were a real asset to the resort.nOverall I would be delighted to stay here again at Corbett Machaan which I found to be a charming, relaxing and lovely place to come to in the heart of wildlife.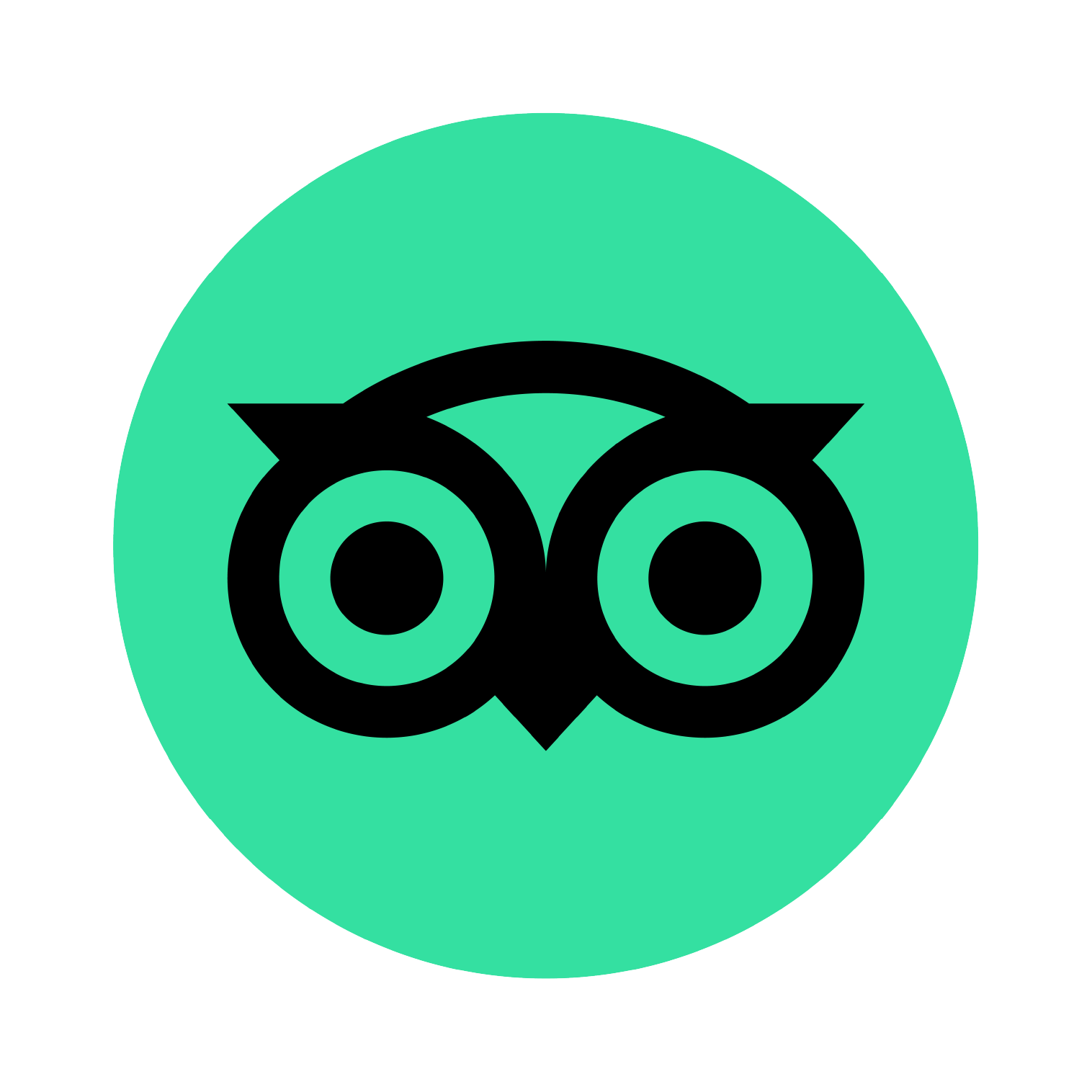 We stayed at the corbett machaan for two days and had the most amazing experience. The staff was very humble and courteous. They were polite and took care of us well.nAwesome food, well maintained property and beautifully laid out. Aesthetic cottages and poolnToiletries need to be improved however.nThe live music night made our experience worth, special thanks to singer Dinesh Chandra.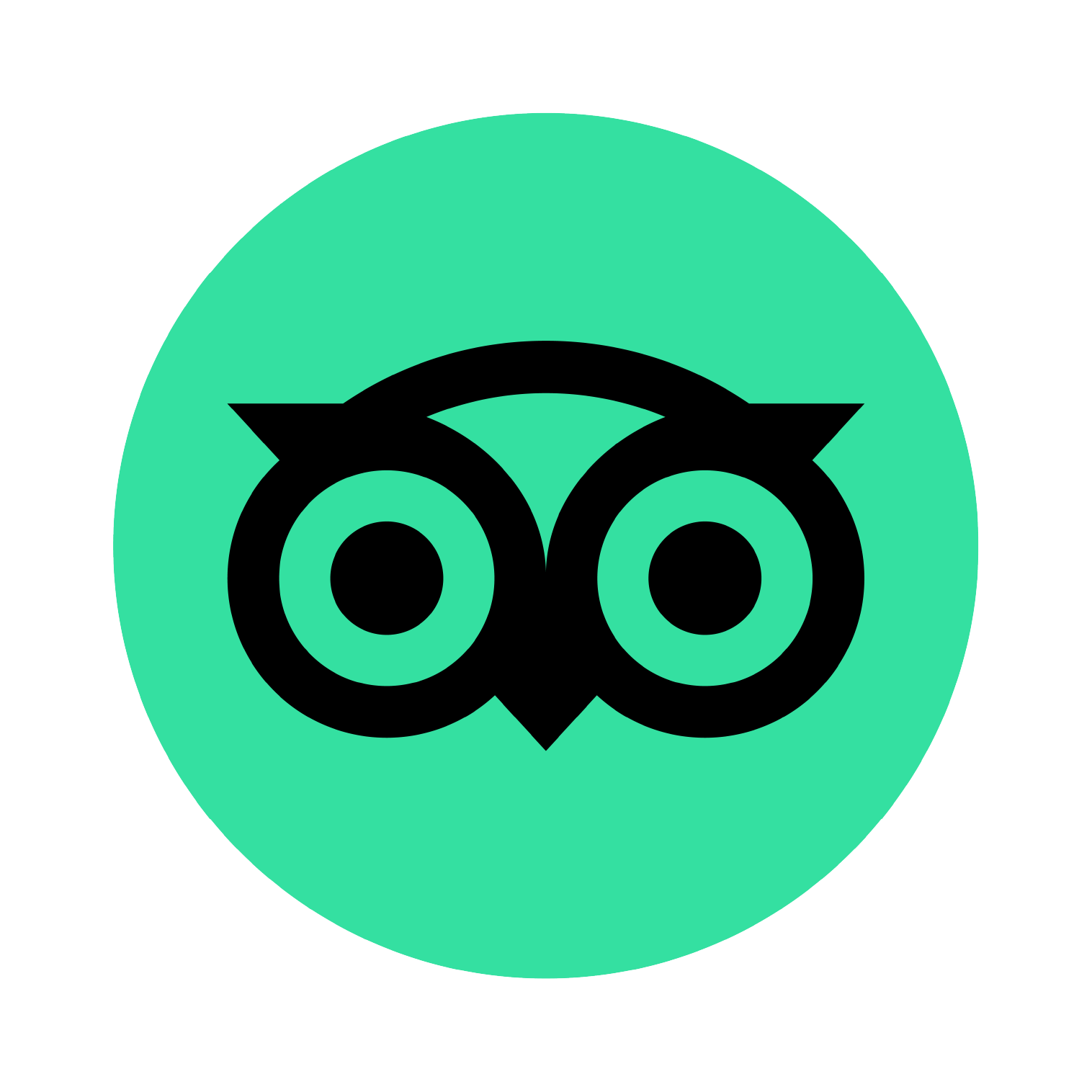 Hi, for those who just wish to spend some quality time away from the hustle bustle of the city n for safari seeking people.nDont expect river-side view or proximity as it is located in a forest .nFor riverside view try , wood castle or hridesh on the road leading to Jim Corbett.nnIt is away some 4 KMS from the main ramnagar market, on the sitabani road . Just look for the signboard carefully or u wil end up taking nainital road !.nnMind u , the last 0.5 km stretch is a single unpaved Rocky stretch (no traffic though).nnResort is quite nice , with 2 types of rooms , smaller one cottage n a larger one -villas.nWe got the villa @same price from mmt.cottage decent enough fir a couple .nnOnly 4 villas available , take the ground floor ones if visiting in summers ! nVillas r flanked by a large sitting area with wooden table/chairs for those lovely cups of tea n some selfies☺️.nnRooms ooze out old world charm n sufficient for a family of 4 with one sofa inside too. No TVs , no tubes . nBut they also have a poster pasted (see pic) saying they want one to spend time just with ur partner.!.nDim yellow lights abound n make it a cosy place , , a soft bed with good ac blankets . nWalls r adorned with good picturesque paintings of trees . Gives it a good charm . nBathroom does have everything n i especially loved the absence of plastic toiletries . nA kettle with good room service by neval .n- BEST PART IS THE FOOD . nOpt for both breakfast n lunch or dinner .nJust so tasty both the affairs , simple but lovingly served by the waiters eager to assist n get u things . nWe loved paneer pasanda , dal n the classic phulka rotis , do ask for the desi curd .nIn breakfast, boiled eggs , poha n those lovely n better than any southie restaurant masala dosa served fresh with plain thin ,paranthas , n watermelon ?. nnTry the peaceful pool at nite around dinner time to avoid crowds . nnTips - Book directly thru hotel nos.(n book villas)n- do take meals (restaurant is classy with ever smiling chef Dayal n assistant Ajay) n- take pool usage permission from reception.n- Guitar ? performance on alternate days with Jim Corbett movie on others ( decent but can b missed).n- try badminton/TT n the cool cafe inside the premises.nnCons- Bathroom is toooo dimly lit.n- room may have dampening effect ( do check).nLack of chairs in villa.n- entry route should b avoided late in nite n during heavy rains .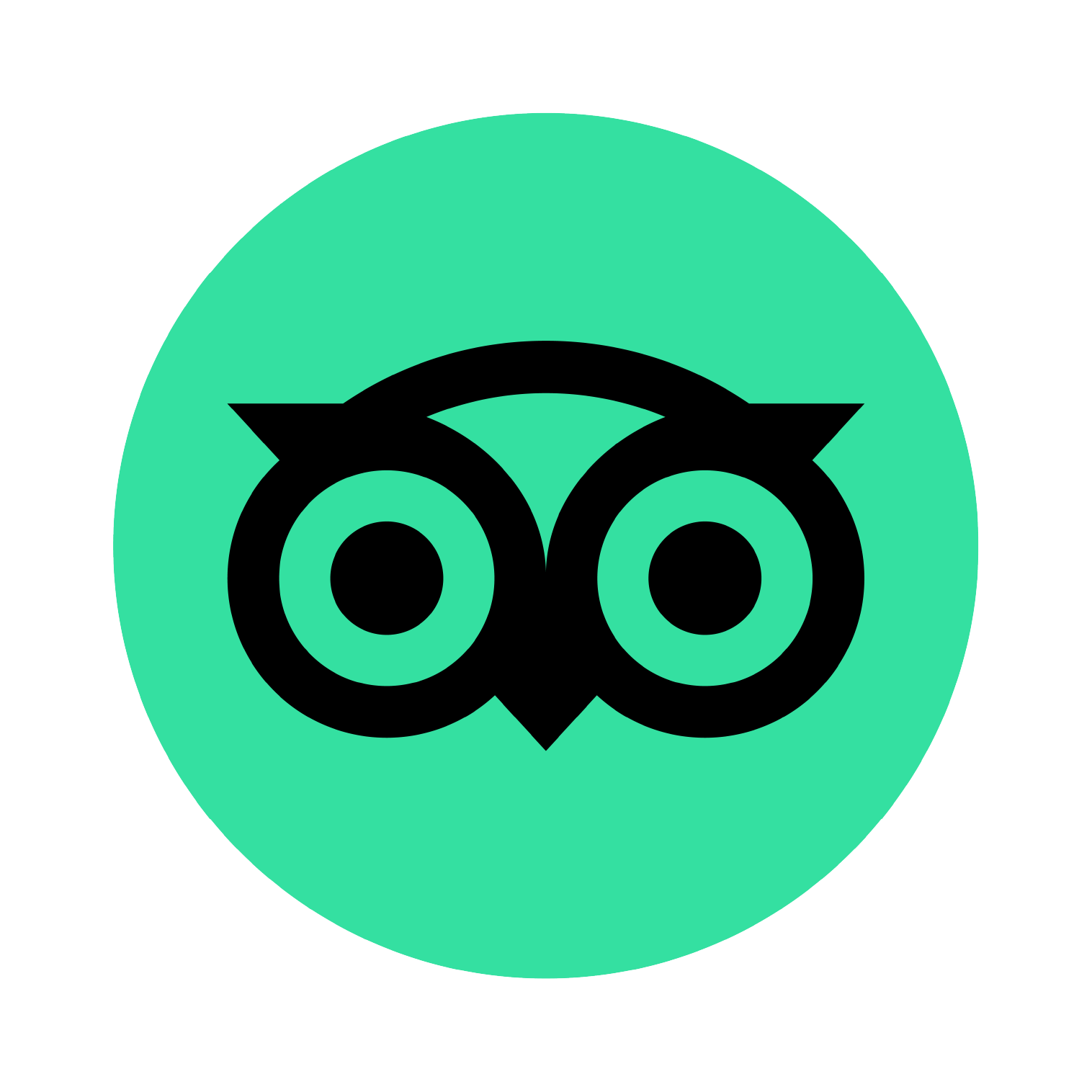 Corbett Machaan Resort is situated in forest area and close to nature. You can find yourself attached to nature while staying at the resort. The staff here is very helpful and polite. They provide support very quickly as you request for even a very small requirement. The rooms are cleaned well and nicely decorated. They have sufficient place for outdoor games. A big swimming pool with segregation of depth to accommodate all kinds of users (Kids / Adults). The place is family and kids friendly. I recommend at least one visit to this place to everyone. nAlong with the property, the food is very delicious and available timely. Apart from buffet you have all options to get snacks at any time.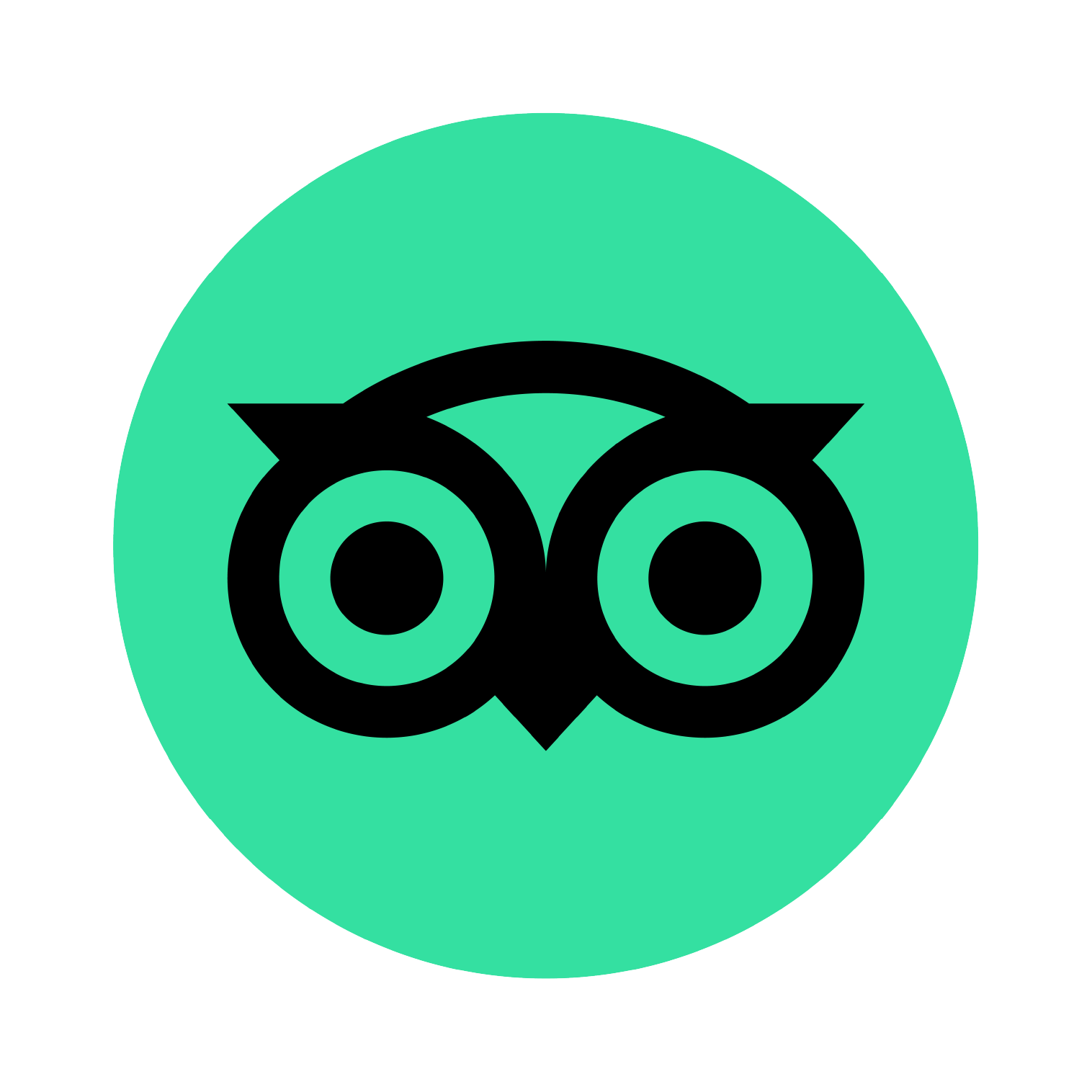 This is a excellent property if visiting Jim Corbett. Beautiful lawns, clean, nice staff, pool everything good. Best part is the food. My 5 year old could taste it as it was less spicy just like home made. Good option in buffet. We went there to celebrate our anniversary. They helped arranging cake n decorate hut near pool area. Made our day really memorable. Will recommend visiting this property. It is near to Ramnagar. Away from city crowd.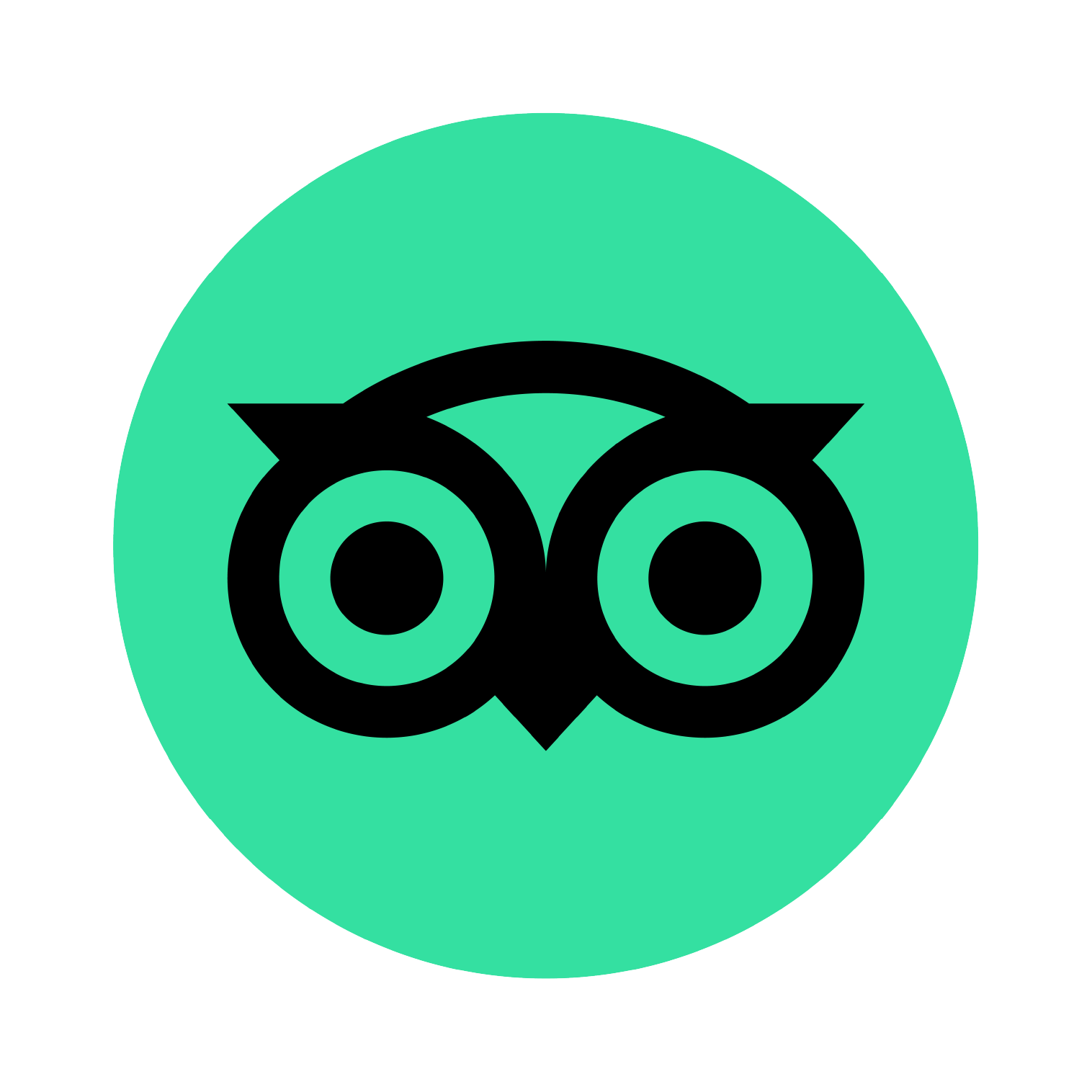 First stayed at Machaan with my husband in Jan last year, revisited this month for a family vacation with in-laws. This is my go-to place in Corbett. Love the lawns, the quiet atmosphere, and the evening bonfire. Keep your eyes peeled and youll see some incredible avian life in the property itself - we spotted kingfishers, coucals, hornbills, and woodpeckers even though we only had one evening. We loved loved loved the food, even something basic as vermicelli upma is just finger-licking perfection. We also did the nature walk to Kosi river this time, which was a beautiful way to spend a couple hours in the morning before check out. Highly recommend this place to all nature and solitude lovers and especially birdwatchers 🙂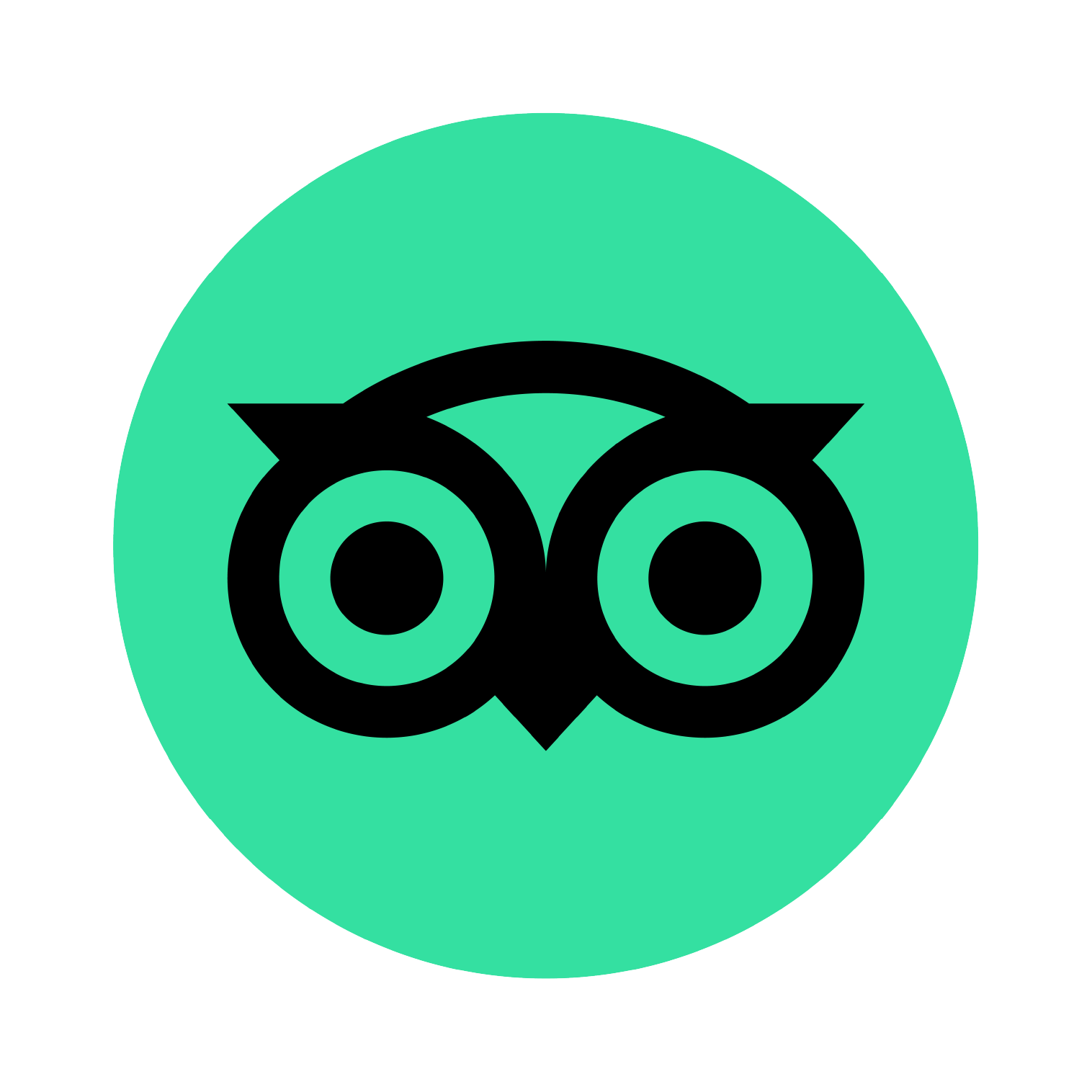 very tasty and yummy food and good services #saurabh 100 types of pickles and awsm resort much attractive things are river front. You have must try daal tadka and curd raita. Staff behaviour are very polite.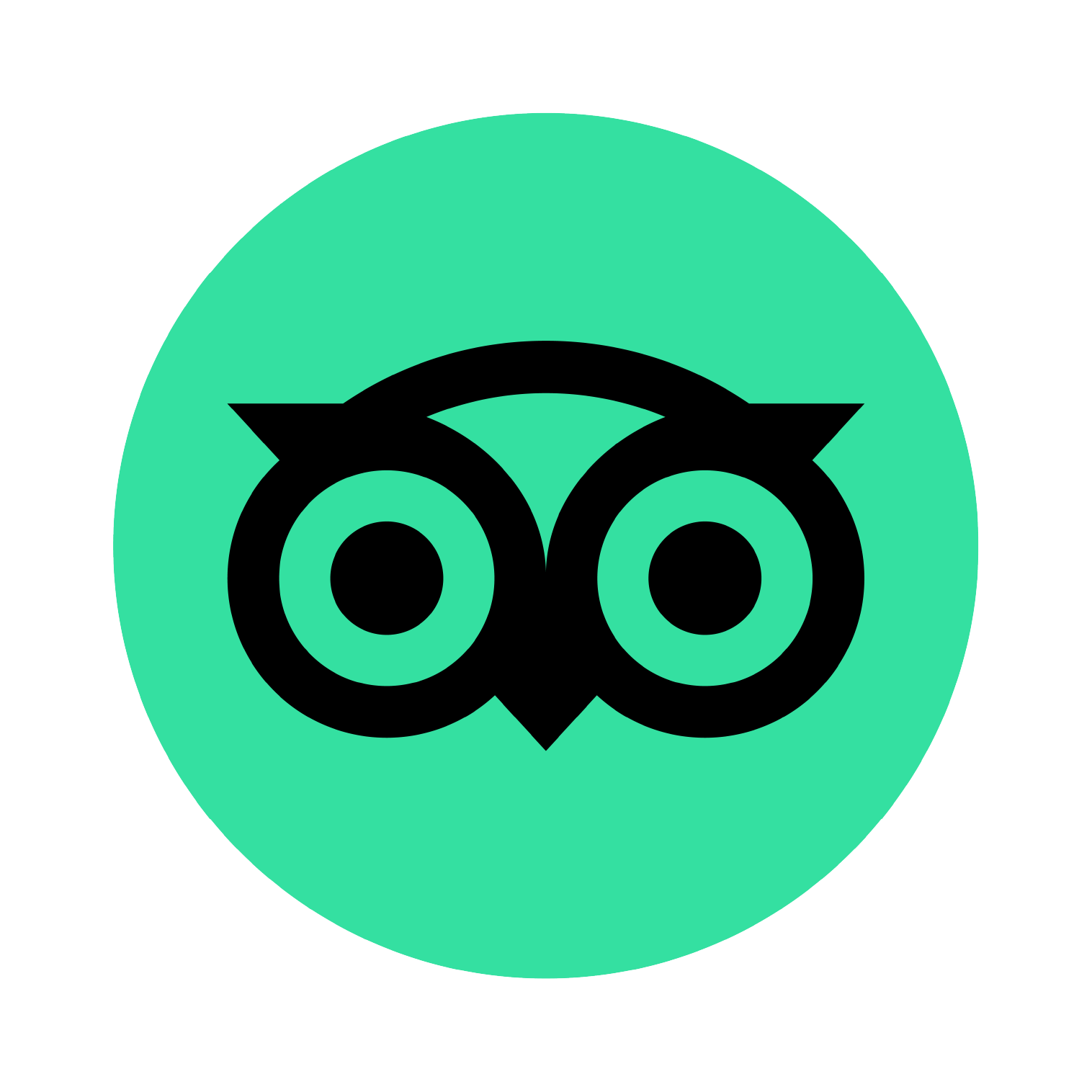 Very enjoyable stay at Corbett machaan Resort with my family and relatives.. kids enjoyed at the resort.. very helpfull and polite staff. The food was good..we all enjoyed.. definitely going to visit again.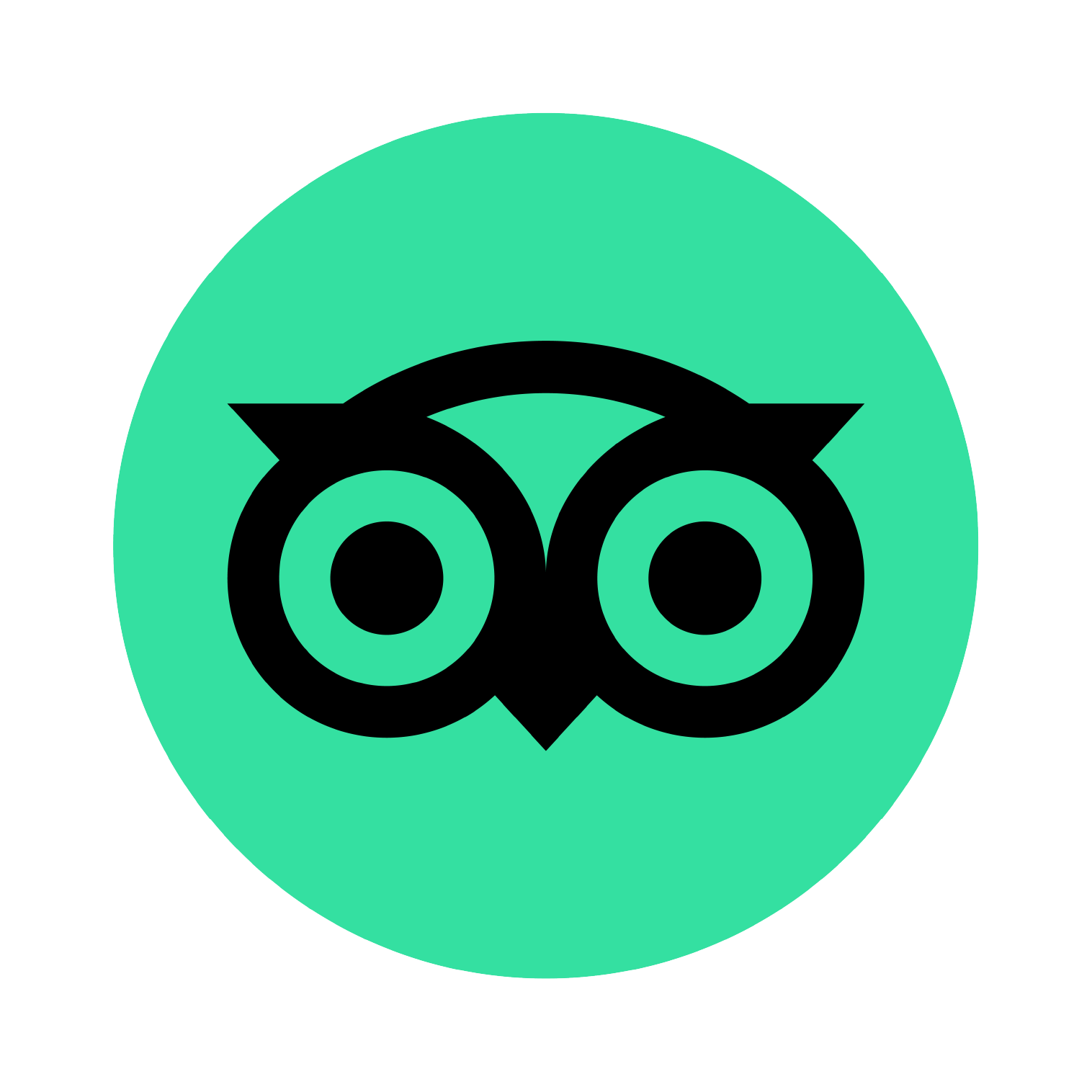 We booked 2 villas for 8th of April. As soon as we reached the property we were offered with refreshing welcome drink. Our temperature was checked and hand sanitization was done. Mr. Deepak was at reception counter who was really sweet and polite with us. He helped us with everything. After that we went to our rooms which were literally the best rooms so far.. be it cleanliness , size, privacy. It was perfect.nThere is BNB cafe inside and they serve you the best food. You sat there for hours and the staff was so polite and helpful with everything.nThey have kitchen which is open for breakfast lunch and dinner and they serve very tasty food and you feel like you are at home. They took us for evening walk as well near river.nBest experience so far.nWould love to go again.
Why Book With Us?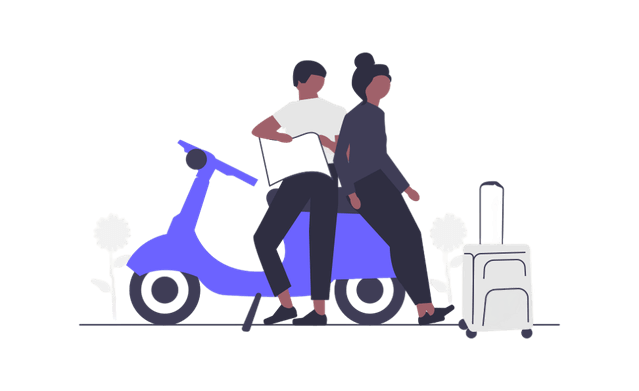 01.
24 x 7 Assistance
We attend your query and assist you 24*7
02.
Best Destination Knowledge
We have a team having more then 25 Yrs of Experience.
03.
Ethical Working Manner
We work very ethically & never overcharge for anything.
04.
We Deliver, What We Commit
We never overcommit, but if we do then we fulfil our commitment.